Liquidambar (Styrax)
Details
Botanical Name: Liquidambar styraciflua
Origin: Honduras
Process: Steam Distilled Essential Oil
Plant Part: Resin
Cultivation: Wildcrafted
Use: Natural Perfumery
Note: Base Note
Aroma: Sweet, unusual, with resinous amber-like undertones
Certificate of Analysis
Overview
Liquidambar (Styrax) Essential Oil
Liquidambar essential oil is a hard-to-find specialty oil. It is one of the oldest plant materials used to make incense.
It is especially hard to find a Liquidambar essential oil that has a pleasant aroma - most have a distinctly chemical aroma. This one is sweet, spicy and resinous, and while it may not appeal to everyone, it is a unique fixative that can be used to enhance a formula when used in small amounts.
We searched for years before finding a high quality Liquidambar to use in our own formulas. This is it, and we are happy to offer it to you. It is "neutralized", meaning that the potentially skin irritating compounds found in the natural oil have been removed.
---
Perfumery Uses: Works best as a component of a blend and fixative, instead of on its own.
---
Physical Appearance: Pale brown, transparent substance with a thick honey-like consistency. This oil may require special use instructions to blend.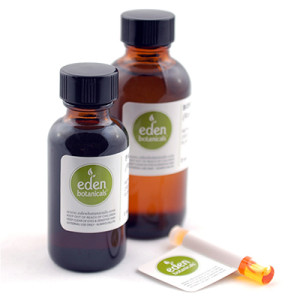 Customer Reviews for Liquidambar (Styrax)
Very warm and spicy. There is a strong hint of something very like cinnamon, but more tenacious and less bombastic; a spiciness that won't overwhelm your blend. There is a sweet, chemical like component similar to opoponax (sweet myrrh) that is particularly nice when rounded out with vanilla. (Posted on 1/28/14)
The quality of styrax can vary. This is my styrax of choice. Nicely balanced with sweet notes of dried fruit. A great choice for blending oriental style perfume creations. (Posted on 3/22/13)
I ordered a sample of this Liquidambar and was very surprised at its sweet but mellow note. It's hard to describe, but is indeed myrrh-like or amber-like, with a hint of floral sweetness. A wonderful little brightener for any woodsy mix. I've paired it with the Nagarmotha, vetiver and patchouli for something a little different. A good one to try if you're in the mood to experiment. You'll not go wrong! (Posted on 2/25/13)
This was the first time I smelled styrax and I can say I was pleasantly surprised. Yes it's sweet but it also has some of the human warmth of a very good myyrh. A great component of any kind of amber interpretation. (Posted on 2/18/13)