Ravensara - Wild
Details
Botanical Name: Ravensara aromatica
Origin: Madagascar
Process: Steam Distilled Essential Oil
Plant Part: Leaves
Cultivation: Wild Grown
Use: Aromatherapy
Note: Middle Note
Aroma: Spicy, pepper-like aroma with bright and fresh undertones.
Overview
Ravensara Essential Oil
This is true Ravensara essential oil, wild grown in Madagascar. Ravensara is a powerful antiviral oil that reportedly strengthens the immune system; it can be used to treat 'flu and respiratory symptoms. It is also appears to be an excellent muscle and nerve tonic.
Ravensara is a truly versatile and all around great aromatherapeutic essential oil.
The aroma of Ravensara essential oil is similar to but not as strong as the common Blue Gum Eucalyptus oil.
---
Aromatherapy Uses:
Known for its strong antiviral properties, and as a nerve tonic for its ability to relax and soothe.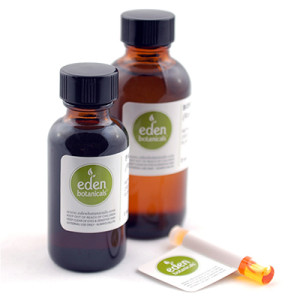 Customer Reviews for Ravensara - Wild
Extremely uplifting. Review by

sarah

This smells wonderful! I didn't know what to expect, and let me tell you, its gorgeous. Very sweet and deep. I love it! (Posted on 10/10/14)

Ravensara was successful in treating Shingles Review by

Fun Chiat

Did you know Ravensara is one of the 3 oils successful in treating Shingles in one study.
http://www.naha.org/articles/varicella_virus_in_hospice_patients.htm

Blend Ravensara with all of following to create your own anti-viral, anti-fungal, anti bacterial powerhouse:
Niaouli, Lemon Balm, Thyme, Peppermint, Lemon, Hyssop, Rosemary, Eucalyptus, Bay Leaf, Lavender, Tea Tree

(Posted on 5/1/13)