Niaouli - Organic
Details
Botanical Name: Melaleuca quinquenervia
Origin: Madagascar
Process: Steam Distilled Essential Oil
Plant Part: Leaves
Cultivation: Cultivated
Use: Aromatherapy
Note: Top Note
Aroma: Fresh, slightly sweet, with a strong camphorous aroma.
Overview
Madagascan Niaouli Essential Oil - Organic
Niaouli essential oil (also known as MQV) is, according to Dr. Kurt Schnaubelt, the most important anti-allergenic essential oil in aromatherapy.
Niaouli is a powerful antibacterial and antiseptic, thus a valuable addition to treatments for the skin and gums. Niaouli is especially appropriate to use for heading off symptoms of the flu.
---
Aromatherapy Uses:
This cousin to Tea Tree makes an excellent immune booster, and is invaluable for skin, gums and cold & flu-like symptoms.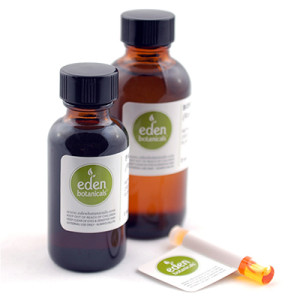 Customer Reviews for Niaouli - Organic
Niaouli that works for everything! Review by

Mark

I have purchased Niaouli strickly for the purpose of healing Thrush, bruising and swollen lymph nodes. This oil is best blended with german chamomile, blue tansy, helichrysum, angelica root & arnica. I applied this on a person with a compromised immune system and I literally saw the inflammation and bruises disappear right before my eyes. This scent is best when blended / diluted but is gentler than tea tree when applied neat. (Posted on 9/1/14)