Davana
Details
Botanical Name: Artemisia pallens
Origin: India
Process: Steam Distilled Essential Oil
Plant Part: Leaves and Tops
Cultivation: Cultivated
Use: Aromatherapy / Natural Perfumery
Note: Middle Note - very tenacious
Aroma: Warm, herbaceous, mysterious, with woody undertones and a slight camphorous note. A good fixative.
Contraindications: See Overview
Overview
Davana Essential Oil
Davana essential oil has a very rich, penetrating, warm, uniquely herbaceous aroma. It is a specialty essential oil used in perfumery for its unique aroma and its fixative properties. Davana is also used for fighting infections and calming anger.
In India, Davana blossoms are offered in daily rituals to Lord Shiva.
Davana oil should be used in small concentrations within your blends as it is high in ketones; if not sufficiently diluted, it may sensitize or irritate skin.
---
Aromatherapy Uses: Anti-infectious, anti-depressant, antiviral, emotionally relaxing.
---
Safety Considerations: High ketone content. Avoid use with small children, elders, epileptics, pregnant and/or nursing women.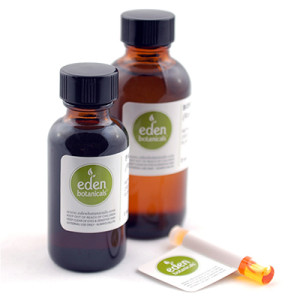 Customer Reviews for Davana
Develops with time Review by

OilLover

The sweet note hits you first. But it grows into a fruity, herbal and slightly floral scent. It changes with time and smells different on each person. On my friend, it definitely smells different than it does on me. So I think its best to wear it for a day or so to see how it develops on you and then use it in a blend. (Posted on 9/19/14)

Great for a fruity note Review by

Jennifer

I have been experimenting with davana in blends, and this is great stuff. It's strong, so you only need a little for it to be present in a composition but not dominate. It's handy when you want a fruity touch. (Posted on 4/21/13)

mysterious and great Review by

stella

I just checked a sample of your davana, and i think it's the one. I bought one a year ago by another internet supplier and it was very smoky and extremely expensive. Yours has the characteristic leathery touch with apricot brandy-mulled wine sweetnes and herbal freshness.
I still don't know how it will work in blends but it's very pleasant. It also lasts well. (Posted on 2/18/13)