Spikenard CO2
Details
Botanical Name: Nardostachys jatamansi
Origin: India
Process: CO2 Select Extract
Plant Part: Rhizome / Root
Cultivation: Cultivated
Use: Aromatherapy / Natural Perfumery
Note: Base Note
Aroma: Sweet, earthy, woody, warm. From the Himalayas, our CO2 extract is deeper and richer than most distilled Spikenard.
Overview
Spikenard CO2 Select Extract
Our Spikenard CO2 surpasses most other distilled Spikenard with its exceptional depth and character. This rare and precious oil grows high in the Himalayas and is one of the ancient Eastern oils. Also known as Jatamansi, it is said to be the oil that Mary Magdalen used to anoint Jesus' feet.
Spikenard is very calming and balancing to the nervous system, and has a Valerian-like aroma, yet is sweeter and less pungent. It can be used in natural perfumery to lend an exotic note, therapeutically to help calm anxiety and induce relaxation, and for ritual purposes in an anointing oil.
---
Aromatherapy Uses: One of the oldest, rarest, and most precious of oils; typically used during meditation for its relaxing properties.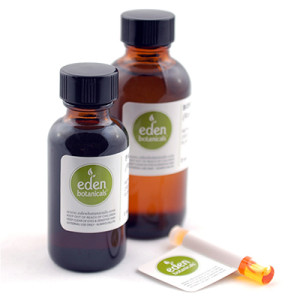 Customer Reviews for Spikenard CO2
Spikenard Co2 is Rich Review by

Bea

Super strong, rich, dense, animalic Spikenard. You will use less of this as the green, I'm sure. I did not like it sniffing the bottle and was surprised at how very rich/strong smelling it is. I prefer the lighter, less animalic Spikenard.
(Posted on 3/29/13)

Perhaps an acquired taste Review by

Chris

Definitely animalic to me. It reminds me of the smell of wet dog paws. I'm starting to appreciate it more each day though as part of a dilute blend with clary sage, lavender and grapefruit. It is a thick oil and takes over the blend if added in equal parts to other oils. (Posted on 2/16/13)