Kava Kava CO2
Details
Botanical Name: Piper methysticum
Origin: Vanuatu
Process: CO2 Total Extract
Plant Part: Roots
Cultivation: Cultivation
Use: Body Care
Aroma: Warm, rich, faintly peppery, pleasant aroma

Overview
Kava Kava CO2
Contains 60% kava pyrones, the major constituent known for reducing anxiety and restlessness and inducing relaxation. Excellent addition to relaxing blends and expecially massage.
---
Blending Suggestions: 5% Kava Kava oil in 95% Base Oil (ex: Sunflower Oil - Organic, Jojoba Oil, Golden - Organic, Fractionated Coconut Oil)
---
Physical Appearance: Very thick, bright yellow and waxy substance that is solid at room temperature and requires special use instructions to blend.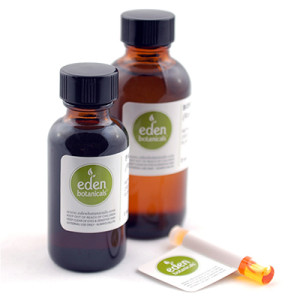 Customer Reviews for Kava Kava CO2
Good relaxant Review by

Raqib

I found Kava CO2 extract to be a great relaxant. Just take a drop with a toothpick under your tongue. Almost like drinking Kava itself. Overall, a potent product. (Posted on 10/18/13)

Deeply Calming and Relaxing Review by

Peggy

Kava Kava has a soft, warm, earthy scent. Although it is a bit difficult to work with, it is well worth the effort. When heated, it blends well with other essential oils. This oil is excellent for stress, anxiety and insomnia. (Posted on 3/25/13)