Jojoba Oil, Golden - Organic
Details
Botanical Name: Simmondsia chinensis
Origin: USA
Process: Expeller Pressed
Plant Part: Seeds
Cultivation: Cultivated, organic (USDA, NOP)
Use: Body / Skin Care; Natural Perfumery; Soaps
Overview
USDA, NOP certified organic Jojoba (pronounced Ho-ho-ba) oil is technically a liquid wax ester extracted from the seeds of Jojoba, a shrub-type plant that grows in dry, arid regions of southwestern United States. It is considered a premium carrier oil due to its high stability and lightweight texture; it is also ideal as a carrier for liquid non-alcoholic perfumes.
Jojoba is used in skincare for its ability to mimic and balance the skin's natural oil content and to help remove excess oils; it is reputed to be beneficial in the treatment of acne, sun damage, and eczema. It is also very beneficial in applications for the hair and scalp, for example, in addressing dandruff. Our Jojoba oil is the non-refined golden variety.
---
Storage Suggestions: This is a highly stable carrier oil with a very long shelf life, however, we recommend that Jojoba oil be stored in a refrigerator (wax-like when chilled) and used within 1-2 years of the purchase date.
---
Blending Suggestions: Depending on the type of product you are formulating, you can use between 2% to 100%. For a massage oil, we suggest combining 5% to10% Jojoba oil with 90% to 95% of another carrier oil, or a combination of other carrier oils, such as Sunflower Oil – Organic or Fractionated Coconut Oil.
---
Solubility: Soluble in fixed oils, insoluble in alcohol.
---
Appearance: Clear golden-yellow, somewhat viscous liquid vegetable wax.
---
*Please visit our Containers & Accessories section if you are interested in a Dispensing Pump for the 1/2 Gallon or Gallon size.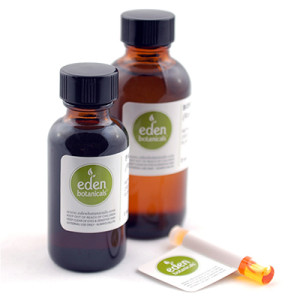 Customer Reviews for Jojoba Oil, Golden - Organic
Great value Review by

Sarah08

Great value for a high quality, organic jojoba oil. Great to be able to purchase with essential oils for massage blends! (Posted on 2/16/13)