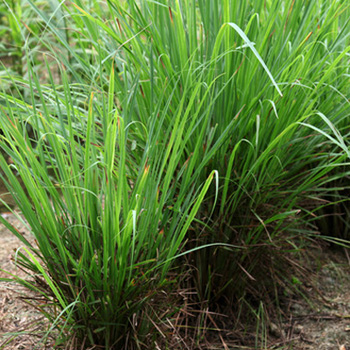 Aromatherapy is more than meets the nose. European research on essential oils attributes very specific effects to certain compounds found in aromatic plants. With practice, one can learn to detect these compounds by aroma alone. If these main compounds can be identified, one will also have a greater understanding of the chemistry and healing properties of an oil. A qualifier for these effects are that the compounds are only active in the presence of an array of sometimes hundreds of trace constituents which compose an essential oil. In other words, for maximum benefit a whole, complete and unadulterated essential oil is superior to an isolated compound.
Aldehydes are the aromatic compounds responsible for the tart, lemony fragrance we smell in Melissa (Melissa officinalis), Lemon Verbena (Lippia citriodora), Citronella (Cymbopogon nardus), Lemongrass (Cymbopogon citratus), and Lemon Eucalyptus (Eucalyptus citriodora). Lemon oil does not contain aldehydes and therefore does not share therapeutic properties with these oils.
Studies have shown that "essential oils with a high Aldehyde content" tend to display a sedating action on muscular tissue and have been used in therapeutic blends for their strong "sedative and anti-inflammatory effects" (Schnaubelt , 1995). Those experiencing pain and discomfort from overexertion, injury, arthritis or tendonitis often feel relief of symptoms after only one application of a blend which includes one of these aldehyde-rich essences. Aldehyde containing oils with the highest "citronellal content " (Eucalyptus citriodora and Citronella) are considered to be the most appropriate for this particular use (Schnaubelt 1999).
Printable PDF of Complete Article
Read More